Prioritizing the
Protection of Homebuyers
When you are buying a home, it is essential to prioritize the protection of your property ownership. Title insurance plays a critical role in safeguarding homebuyers from potential title defects that may arise. Basic coverage offers a wide range of protections, including securing your ownership against claims from third parties, addressing any leases or contracts that may impact your title, and ensuring there is no forgery within the chain of title.
Moreover, title insurance also guarantees that your title is marketable, providing you with peace of mind during the home buying process. By investing in title insurance, you can be confident that your property ownership is protected, allowing you to focus on enjoying your new home.
Ensuring a Secure and Accurate
Title for Your Property
As a property owner or buyer, it is crucial to have confidence that the title to your real estate is accurate and free from any liens or encumbrances. Title insurance serves to protect your property title from defects such as fraud, forgery, or third-party ownership claims.
At Abstract One, our title insurance agency boasts over 20 years of experience in the industry, enabling us to identify and promptly resolve title issues that may emerge prior to closing. Trust in our expertise and dedication to securing your property title, providing you with the assurance you need in your real estate transactions.
Realtors, Mortgage Lenders And Developers
For professionals in the real estate and finance sectors, offering products and services related to property transactions is a core aspect of your business. With over 20 years of experience in the industry, Abstract One is the partner you need to ensure your deals are closed efficiently and accurately.
Having successfully managed thousands of real estate transactions over the years, our expertise is an invaluable asset for your next deal. Trust in Abstract One's experience and commitment to excellence to secure the best outcome for your real estate and financial endeavors.
What We Offer Our Clients
At Abstract One, our team consists of licensed, trained, and experienced professionals who are committed to delivering exceptional services. We pride ourselves on our rapid turnaround time from order to commitment, ensuring a smooth and efficient transaction process.
Additionally, we offer the convenience of mobile closings at any time, day or night, and at any location across Pennsylvania and New Jersey. Choose Abstract One for unparalleled expertise and flexible services tailored to your needs.
Buying A Home For Your Family?
When refinancing or purchasing a home, title insurance is essential in protecting both lenders and your claim to property ownership from potential title defects. Basic coverage offers a range of protections against various errors, including claims from third parties asserting an ownership interest in your title, leases or contracts that may impact your title, forgery within the chain of title, and unmarketability of the title, among others.
By investing in title insurance, you can have peace of mind knowing that your property ownership and lender interests are safeguarded against potential issues, allowing you to navigate the refinancing or home buying process with confidence.
Check Our The
Abstract One Blog
From FAQs to industry news, our blog is a valuable source of knowledge for buyers, sellers, and real estate professionals alike. Don't forget to check it out and see how we can help you make informed decisions every step of the way.
Blog
If you're in the market for a new home or selling your current one, it's no secret that the process can be a real rollercoaster
Read More »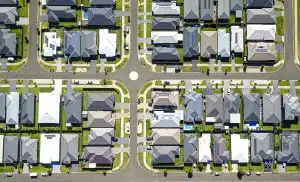 Blog
Buying a home is an exciting and life-changing event, but it comes with a significant financial investment. As a homebuyer, you want to ensure that
Read More »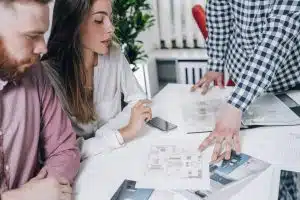 Blog
Buying or selling a home can be one of the biggest financial transactions in your life. It's important to understand the various steps involved and
Read More »