Comprehensive Solutions for
Commercial Property Transactions
Abstract One offers a variety of products tailored to the acquisition or refinancing of commercial properties. Navigating the complexities of commercial transactions involves inherent risks, making it essential to partner with an experienced team that can facilitate a timely and efficient closing.
At Abstract One, LLC, our seasoned professionals have the expertise to underwrite commercial transactions, drawing from their extensive experience in managing numerous deals over the years. Trust in our team's knowledge and dedication to ensure a seamless process for your commercial property transactions.
Assisting You with Diverse
Commercial Transactions
If you're seeking support for your next transaction, our experienced team at Abstract One is ready to help. We have successfully managed a wide range of commercial transactions, such as land acquisitions, loan modifications, 1031 exchanges, pad site developments, leasehold policies, and more.
Trust in our expertise and dedication to ensuring a smooth process, no matter the complexity of your commercial real estate transaction. With Abstract One by your side, you can navigate your next deal with confidence.
Meeting Your Commercial Real Estate Needs at Abstract One
At Abstract One, our primary goal is to cater to your specific needs. If you are a commercial lender, we will ensure that you have adequate coverage against any claims on the title you're using as collateral for the mortgage you issue.
For those purchasing commercial real estate to expand or establish a business, Abstract One is here to offer essential protection for your investment. Don't hesitate to contact us for expert guidance and comprehensive support in securing your commercial property transactions.
Experience a Streamlined Commercial Closing Process
Another reason to choose Abstract One for your commercial closing services is our dedication to a seamless, streamlined experience. We understand the importance of efficient communication and coordination among all parties involved in commercial transactions. Our team works diligently to facilitate a smooth process from start to finish, addressing any potential issues proactively to avoid delays.
By opting for Abstract One, you benefit from a reliable partner that prioritizes your needs and ensures the closing process is executed professionally, allowing you to focus on the growth and success of your business.
Benefit from Personalized and Attentive Service at Abstract One
We understand that each commercial transaction is unique, with its own set of requirements and challenges. Our team takes the time to thoroughly understand your specific needs and tailor our approach accordingly.
By choosing Abstract One, you gain access to a dedicated team of professionals who genuinely care about your success and satisfaction, ensuring that every aspect of your commercial closing experience is meticulously managed and exceeds your expectations.
Check Our The
Abstract One Blog
From FAQs to industry news, our blog is a valuable source of knowledge for buyers, sellers, and real estate professionals alike. Don't forget to check it out and see how we can help you make informed decisions every step of the way.
Blog
If you're in the market for a new home or selling your current one, it's no secret that the process can be a real rollercoaster
Read More »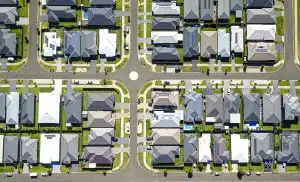 Blog
Buying a home is an exciting and life-changing event, but it comes with a significant financial investment. As a homebuyer, you want to ensure that
Read More »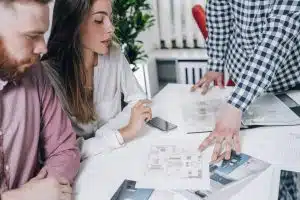 Blog
Buying or selling a home can be one of the biggest financial transactions in your life. It's important to understand the various steps involved and
Read More »