Experience the
Abstract One Advantage
At Abstract One, we leverage the power of e-recording to ensure speed and efficiency for our clients. Just like our other services, we facilitate document processing with a swift turnaround time, and our 20 years of experience guarantees a seamless, error-free procedure. We understand that real estate transactions often involve substantial financial commitments, making the public recording of the purchase agreement and mortgage essential steps for homebuyers or lenders.
Choose Abstract One for a smooth, efficient, and trustworthy experience in managing your real estate transactions with the highest level of care and precision.
Abstract One Is
Always at Your Service
The skilled team at Abstract One is well-versed in all aspects of property transfers relating to title insurance issuance, including the recording of crucial documents linked to the sale. We hold licenses to perform this work in Pennsylvania, New Jersey, and Florida, ensuring your transactions are safeguarded across multiple states.
Feel free to reach out to us for all your title insurance needs and any associated steps that secure your real estate transactions. At Abstract One, your peace of mind is our top priority.
Always Available for Your Needs!
Whether you are purchasing a home for your family, investing in land for real estate development, or a mortgage lender safeguarding your legal interests while offering a mortgage to a customer, multiple documents may require notarization for your protection. When you collaborate with Abstract One, you can trust that your closing will be managed professionally and promptly, thanks to our extensive network of mobile closing agents.
At Abstract One, we prioritize your needs and work diligently to ensure a seamless and secure experience for your real estate transactions. Let us handle the complexities so you can focus on your property goals.
Accuracy and Efficiency Guaranteed
In the complex world of real estate transactions, accuracy and efficiency are paramount when handling notary services. At Abstract One, we pride ourselves on delivering the highest level of accuracy, ensuring all documents are notarized correctly and with utmost attention to detail.
Our experienced team works diligently to process notary tasks efficiently, saving you valuable time and preventing unnecessary delays in your real estate transactions. Choose Abstract One for notary services and experience the assurance of working with professionals who prioritize precision and timeliness in every aspect of their work.
Streamlined Document Recording Process
Abstract One understands the importance of a smooth document recording process for your real estate transactions. Our highly efficient team utilizes cutting-edge technology and industry best practices to ensure that documents are accurately recorded in a timely manner. By choosing Abstract One for document recording, you can trust that we will prioritize your needs and handle every aspect of the process with professionalism and care.
Check Our The
Abstract One Blog
From FAQs to industry news, our blog is a valuable source of knowledge for buyers, sellers, and real estate professionals alike. Don't forget to check it out and see how we can help you make informed decisions every step of the way.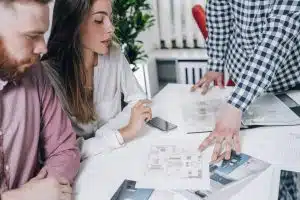 Blog
Buying or selling a home can be one of the biggest financial transactions in your life. It's important to understand the various steps involved and
Read More »
Blog
If you're in the market for a new home or selling your current one, it's no secret that the process can be a real rollercoaster
Read More »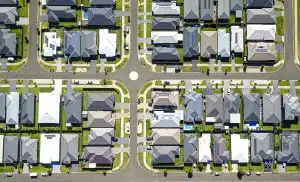 Blog
Buying a home is an exciting and life-changing event, but it comes with a significant financial investment. As a homebuyer, you want to ensure that
Read More »