Why You Need A Professional
Title Agency
Title defects can arise from various sources, such as inaccuracies in public records, undisclosed liens, unidentified heirs, undiscovered encumbrances, or previously unknown wills. Whether you are a real estate professional, purchasing a family home, or refinancing a loan, it is essential to have the security of title insurance in place to protect against any potential claims.
At Abstract One, we are proficient in managing both residential and commercial real estate transactions, ensuring that we can expertly assist you with any type of transaction you require.
Abstract One was founded by a seasoned attorney and title agent who possess over 20 years of experience in the industry. Our team's extensive knowledge and training enable us to meticulously carry out property searches and promptly resolve crucial title issues.
When you choose Abstract One, you can trust that our expertise and commitment to excellence will ensure a seamless and efficient transaction process for your real estate needs.
Established by an Attorney and Title Agent with
Over 25 Years of Expertise
Dedicated Professionals Offering
Rapid Turnaround and Convenient Services
Our team of professionals at Abstract One is committed to providing swift turnaround times from order to commitment, ensuring that your transaction proceeds without delay. We are always available to address any questions or concerns you may have throughout the process.
In addition to our exemplary service, we also offer the convenience of mobile closings. Our flexible scheduling allows for closings to take place during the day or night, at a location of your choosing. With Abstract One, you can count on personalized and accommodating services tailored to your specific needs.
At Abstract One, we cater to all parties involved in the process of transferring or lending on real property, including both residential and commercial clients. The sale and transfer of real property is a significant transaction for most buyers and sellers, making it crucial to ensure protection against any title defects and the accurate completion of all necessary paperwork and closing procedures.
With 20 years of experience in the title insurance industry, our staff is well-equipped to handle your needs. Our team is trained and licensed to issue title insurance in Pennsylvania, New Jersey, Florida and Tennessee, providing you with the expertise and security you deserve in your real estate transactions. Trust Abstract One for a seamless and protected experience.
Realtors, Mortgage Lenders, And Developers
As a real estate professional, your primary focus should be on listing and advertising homes for sale, as well as showing properties to prospective buyers. When a sale is made, you need a reliable partner to ensure the title transfer and title insurance processes are executed swiftly and seamlessly. At Abstract One, we have your back.
Mitigating Risks

with Title Insurance for Lenders
As a lender, you already minimize risks associated with mortgages by carefully evaluating the credit and other factors of potential homebuyers before approving loans. Abstract One further helps protect your interests by covering risks that may arise from title defects in the property used as collateral for the mortgage.
We pride ourselves on offering fast turnaround times from order to commitment, ensuring a smooth and efficient process. With our experienced and trained staff handling all the paperwork, you can have peace of mind knowing that every detail will be addressed accurately and professionally. Partner with Abstract One to safeguard your mortgage transactions.
Professional Collaboration for
Exceptional Real Estate Support
As a real estate professional, you understand the value of partnering with experts who offer crucial services that complement your own. At Abstract One, we are committed to protecting your interests by meticulously managing all aspects of property transactions, including title searches and title insurance.
With years of experience handling numerous commercial transactions, our team of professionals has the expertise to address most title issues with ease. Additionally, all files are supervised by an in-house attorney who is readily available to assist with your closing needs.
Choose Abstract One as your trusted partner for comprehensive real estate support, and experience the difference that comes with working alongside seasoned professionals.
Peace Of Mind For
Homebuyers and Investors
If you're considering purchasing a home for your family or as an investment, Abstract One offers essential services that bring you peace of mind during the process. Our experienced team can guide you through the settlement process and provide expert advice on the most suitable insurance policy for your needs.
Many consumers may be unaware of the various insurance policies and endorsements available to them. At Abstract One, we take pride in educating our customers about their options and addressing any questions they may have. Don't hesitate to reach out to us today for assistance with all your title and settlement needs.
Check Our The
Abstract One Blog
From FAQs to industry news, our blog is a valuable source of knowledge for buyers, sellers, and real estate professionals alike. Don't forget to check it out and see how we can help you make informed decisions every step of the way.
Blog
If you're in the market for a new home or selling your current one, it's no secret that the process can be a real rollercoaster
Read More »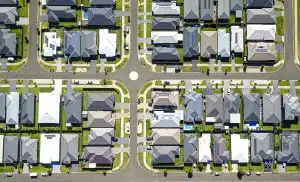 Blog
Buying a home is an exciting and life-changing event, but it comes with a significant financial investment. As a homebuyer, you want to ensure that
Read More »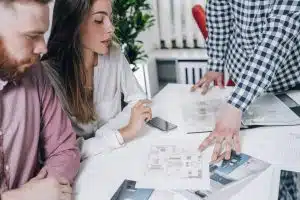 Blog
Buying or selling a home can be one of the biggest financial transactions in your life. It's important to understand the various steps involved and
Read More »