Conducting Comprehensive Property Title Searches

at Abstract One
A property title search is a crucial process carried out by our title insurance agency to locate and retrieve all documents related to events in the history of a piece of real estate. This thorough examination reveals any interests in, or liens on, the property in question.
At Abstract One, we strive to ensure that our clients' property investments are secure by meticulously conducting title searches, providing valuable insights into the property's history and safeguarding against potential legal and financial issues.
The Importance of Property Title Searches

and Trusting Abstract One
At Abstract One, as a title insurance company, conducting property title searches is an integral aspect of our services. Our role in the real estate process is to safeguard your interests by insuring against any defects in a property's title. Both buyers and mortgage lenders need to ensure the title is free from liens or encumbrances before either purchasing the property or using the title as security for a mortgage.
We carry out meticulous background research on all past transactions involving the property and generate a comprehensive report for you. This report reveals any regulatory or financial interests in the property, enabling you to determine if the title and ownership are free and clear.
Trust Abstract One to provide expert guidance and thorough title searches, ensuring a secure and informed real estate transaction experience.
Dependable Support from Abstract One
At Abstract One, our skilled team has the training and experience to perform precise and comprehensive property title searches. Our expertise extends to last owner searches, lien searches, full sixty-year searches, and judgment searches. Reach out to us for all your property search and title insurance needs, and experience peace of mind when purchasing a property or lending money to a buyer. Trust in Abstract One to provide reliable support, ensuring a smooth and worry-free real estate transaction.
Commitment to Exceptional Customer Service
At Abstract One, our dedication to providing exceptional customer service is a key reason to choose us for property search and records. We prioritize clear communication and a personalized approach, ensuring that our clients feel well-informed and supported throughout the entire process.
By selecting Abstract One, you are choosing a company that truly values your satisfaction and success. We work diligently to address your specific needs and concerns, making your experience with property search and records both seamless and stress-free.
Comprehensive Network of Resources at Abstract One
A significant advantage of partnering with Abstract One for property search and records is our extensive network of resources. We have cultivated strong relationships with various industry professionals and organizations, allowing us to access crucial information swiftly and efficiently.
By opting for Abstract One, you benefit from a company that not only possesses in-depth expertise but also has the connections to expedite your property search and records process. Trust in our ability to deliver accurate and comprehensive results, ensuring a smooth and successful real estate transaction experience.
Check Our The
Abstract One Blog
From FAQs to industry news, our blog is a valuable source of knowledge for buyers, sellers, and real estate professionals alike. Don't forget to check it out and see how we can help you make informed decisions every step of the way.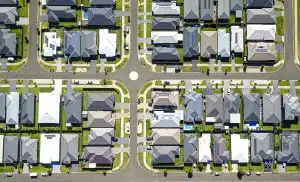 Blog
Buying a home is an exciting and life-changing event, but it comes with a significant financial investment. As a homebuyer, you want to ensure that
Read More »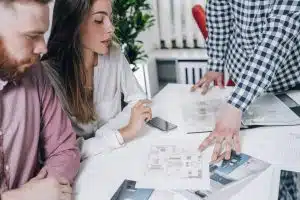 Blog
Buying or selling a home can be one of the biggest financial transactions in your life. It's important to understand the various steps involved and
Read More »
Blog
If you're in the market for a new home or selling your current one, it's no secret that the process can be a real rollercoaster
Read More »